A conceptual design of a mobile app and adult toy range designed for distanced lovers.
YouFab 2020 Finalist Award Winner​
12 winners were selected out of 185 works from 30 countries​
YouFab Global Creative Awards looks for the most innovative, engaging, and meaningful ideas among other criteria's, from around the world that uniquely implement and communicate clear messages which challenge the existing norms.
Competition Submission: YouFab Creative Design Awards 2020
Submission Format: One main photograph of the submitted work, Two supplementary photos, Video (max 5 minutes) and explanation of submission.
Brief: How we can redesign and reframe humanity, physicality, and "real experience" given the context of a world where being contactless has become the default. It could be a proposal for a new technology or system or a new behavioural pattern. The focus could be anything: a house, school, office, commercial facility, clothing, transportation, food, event, festival, dating, funeral, etc.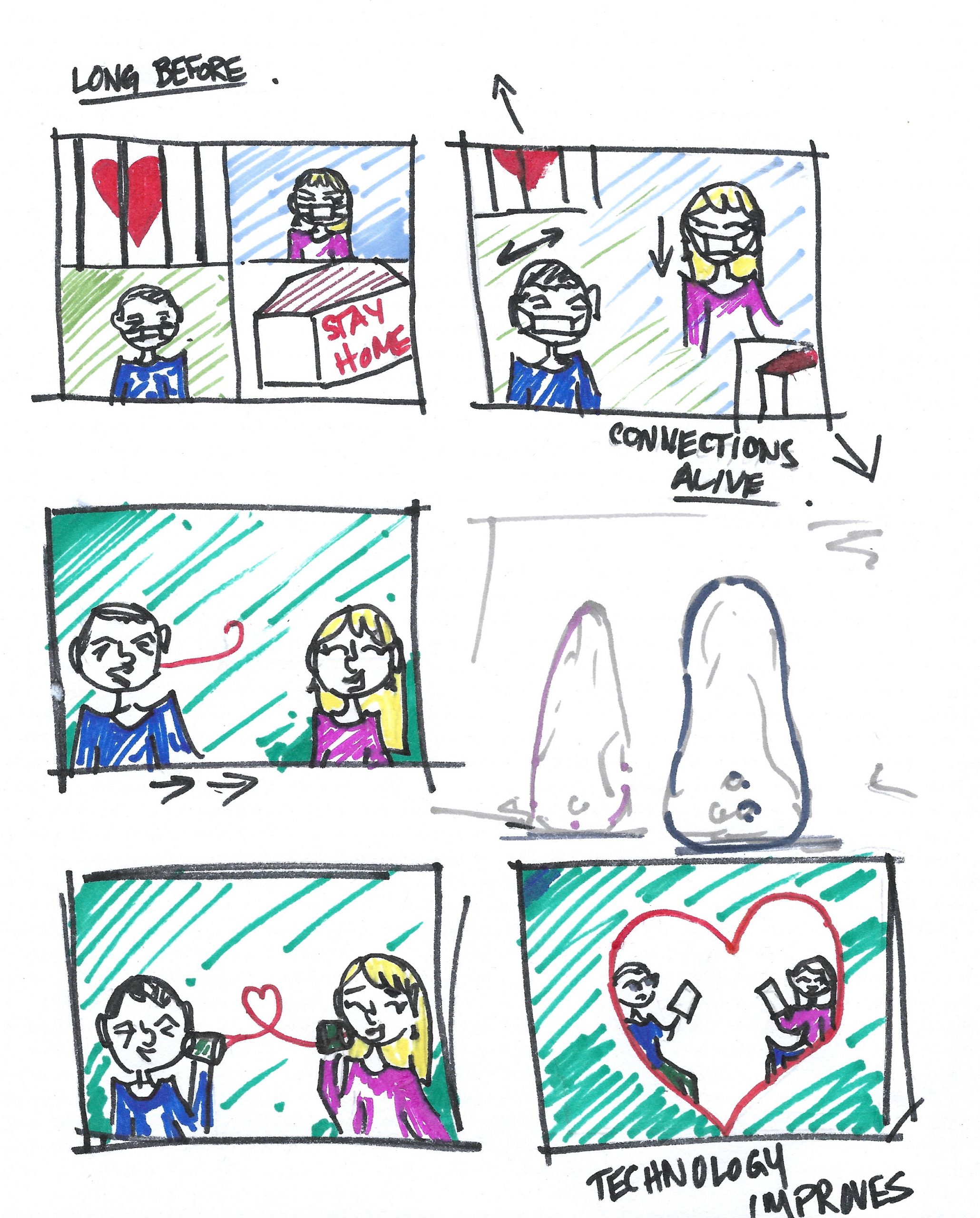 Initial Storyboarding
Click the button to view my initial storyboarding for this project. Although it was for an advert I did not create, it did help with understanding hte user jorney. [links to new page]
This video was submitted as part of the YouFab competition and shows how the product could be advertised.
This video shows how the model i would change shape depending on the user's preferences.
Product and user experience design
Born from the lack of sexual health considerations during the covid-19 pandemic, Contactfull is designed for relationships. Whether you are spending time with your long distance lover, or practicing some self love, Contactfull is there for you. 
The Contacfull app connects and controls the devices. It also comes with;
digital date night ideas 

games and suggestions
communication & relationship advice
Users select from preloaded shapes or adjust to a custom shape. The Model i would then reset to a discrete shape after use, meaning it can be left out in plain view. This design makes a sometimes taboo product the product more approachable.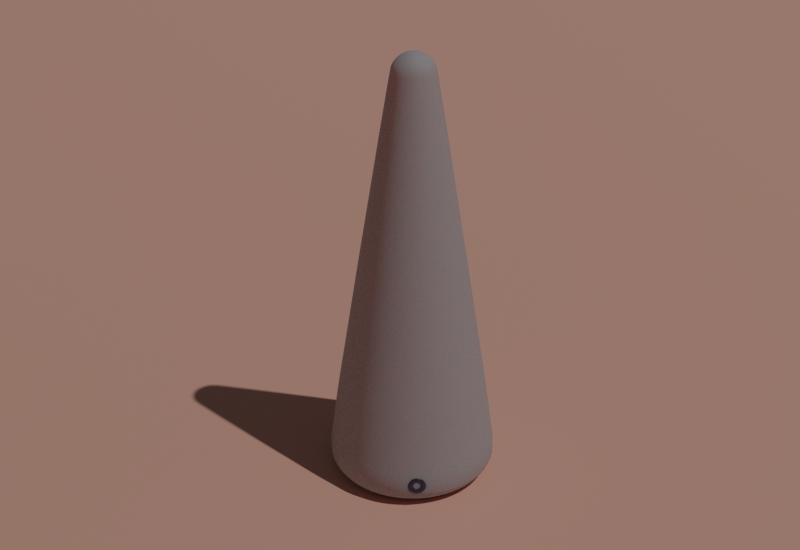 The model e's interior size and shape can be changed to suit the users preferences. When the model i is squeezed, the interior of the model e also squeezes.
The toys can be controlled remotely through the app itself or manually with a variety of vibration and pressure modes. The main feature however is the idea of bidirectional control – when one partner moves their toy, the paired toy responds and vice versa.
Market
The global sex toy market was estimated at £24.3 Billion (with a B) in 2020 with an estimated annual growth rate of 8%. So, while there are lots of manufactures – there is lots of business. Both men and women purchase these products, with the growth in the market largely attributed to female empowerment. To some surprise, the market is very much dominated by couples, with 70% of Lovehoney's customers saying they are in a long-term relationship. When WeVibe came out in 2003 it took off. They now have a wide range of toys, including remote control and app control (We-Connect) but no pairs of toys that work together responding off each other in some way.
Design
The main idea of the design is to make it approachable and not look phallic, use crazy bright pink colours, or try and mask as a flashlight (unsuccessfully). This news story about the woman in wales who appeared on the BBC with her dildo in the background would not have made the news had she owned a Contactfull product. 
Engineering
I have started working on ways the shape changing components of the model i's design could be achieved (see below sketches). I have also spoken with some product engineers about manufacturing processes, potentials and consulting costs. I have also ordered some vibrating pads and small vibrating motor to investigate components for creation.
See what else I have been up to related to this project since winning the YouFab 2020 Finalist Award. Click on the two images below to read more about each.
Changing the name to Contacful
Just like the Facebook dropped the 'the', I plan to drop the extra L from the name moving forward. For marketing purposes this change would make the product name sound and act like a verb.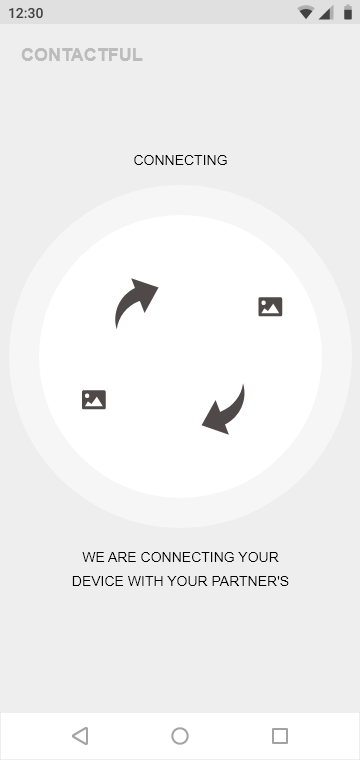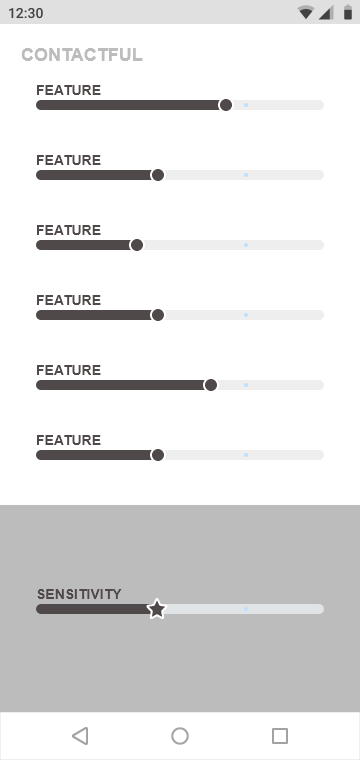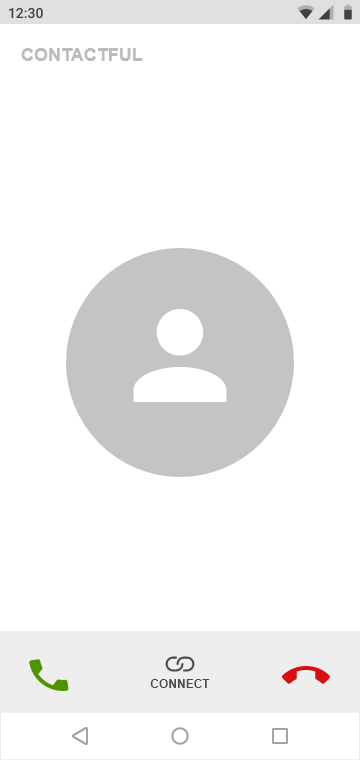 App Development - Low Fidelity UX Screens
After submission and receiving the YouFab award for this project, I started developing in further details aspects of the concept. Click on the slider arrows to scroll through images of my low-fidelity UX design for the Contactful app.