The main frame design of the chair was pretty much approved aesthetically by feedback from my interviewee. They liked that it went with the table and commented it had an almost 'futuristic feel'. It was felt that perhaps something more could be done however.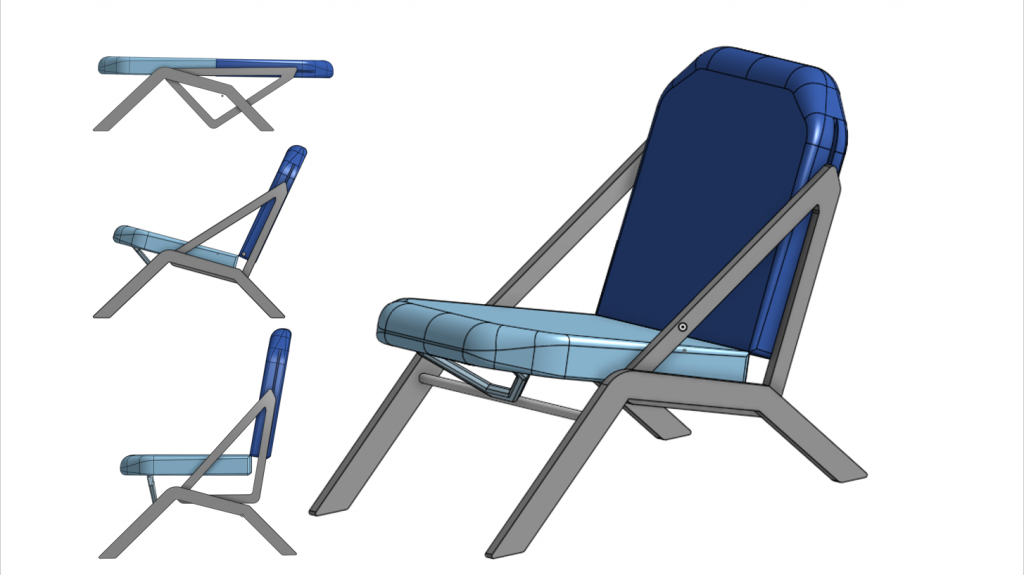 As we were unhappy with the visual gap between the two cushions when the chair was in an inverted position (i.e.. not at a bench), I started thinking of ways that this could be mitigated. The best solution was a circular form. Like that of a bolster. I have two bolster pillows on my sofa at home, and I arranged them together an sat on them in both directions they would be experienced on the seat. It would have been better with more, but it did give me a sense of how the cushions would end up feeling and I think it worked. Not only that, it changed the overall aesthetic of the chair to be more unique and interesting. Less of a 'car seat' type setup than the previous version – and more in line with the unique styling of the table. The design was starting to come together against the mainstream look of commercial office furniture and it was exiting.
Next I started tacking the idea of structure, I imagined each of the bolster cushions would be created with a rod support and connected to each other to create a supporting internal frame.
This internal frame would then be connected to the base and 'arms', the rod idea meant that the internal cushion frame could slide up and along the triangular arm when the user moves the chair. The back would pivot on the central cushion and this eliminates the issue of a cushion gap with the previous version.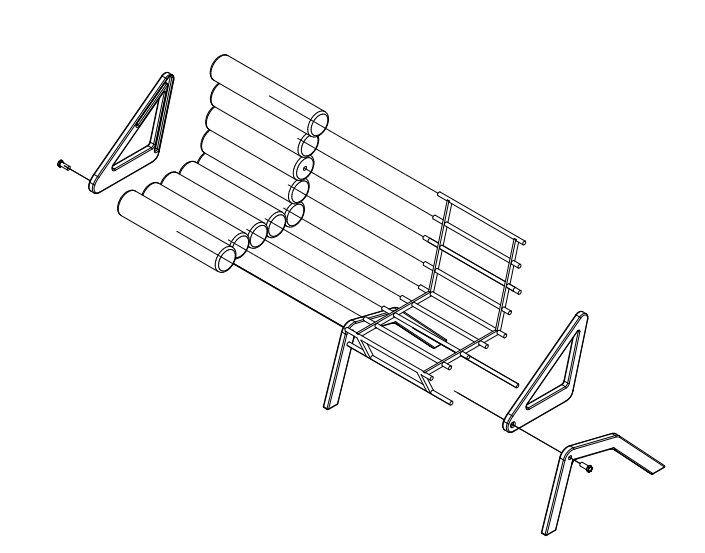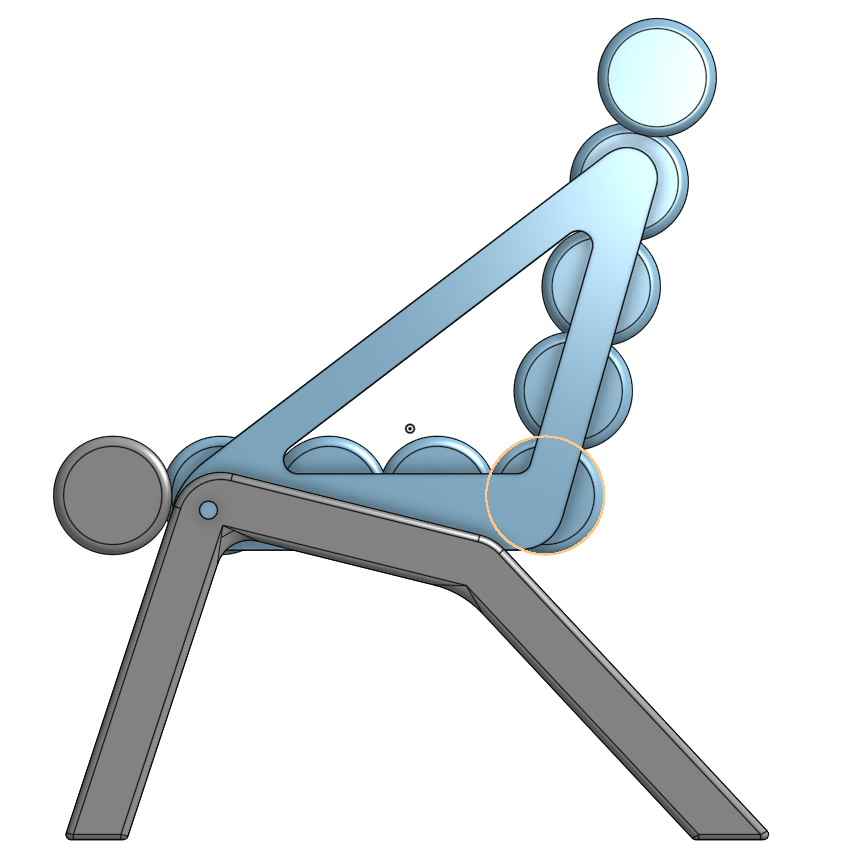 Further development to how the speed and locking of the chair mechanism is needed, while I imagine a tension style device and locking mechanism could be installed, due to time constraints I was unable to investigate or experiment with this idea to the same depth as the table.
---
This post relates to a project page, view the project page to see other related posts and outcomes.
Click Here to return to Journal Posts on Project Page
or click Next Post below to keep reading posts in this category